The Wallace D. Wilson Museum is open to visitors 7 days a week, 8 a.m. to 5 p.m., on the first floor of the Texas Heart Institute at CHI St. Luke's Health - Baylor St. Luke's Medical Center at the Denton A. Cooley Building.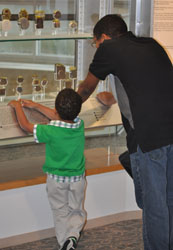 The museum covers the development of all key supporting services at the Institute, and demonstrates the advances in technology achieved over the years. Visitors have access to a video perspective on the Institute as well as interactive computers for more information on the items displayed. Multimedia displays also include an inside look at the anatomy of the heart and the sounds of heartbeats. Many of Dr. Denton A. Cooley's personal mementos and awards are shown as well.
The museum is named for philanthropist Wallace D. Wilson whose generosity allowed us to establish this valuable public resource to tell the Texas Heart Institute story. The Houston Museum of Natural Science provided immeasurable support and guidance for its development.
Celebration of Hearts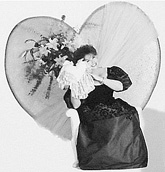 Warner Roberts
Photo by artist Evin Thayer
The
Celebration of Hearts
art collection is an integral part of the museum. Distinguished individuals worldwide contributed to this project which was initiated and curated by Houston celebrity
Warner Roberts
. Ms. Roberts devoted more than two years to organizing this unique collection.
Astronauts, athletes, U.S. Presidents and First Ladies, artists, actors, musicians and many other generous individuals donated and in some cases created their own interpretations of celebrating hearts. The stunning collection contains more than 200 pieces ranging from delicate crystal to granite sculpture. The Celebration of Hearts collection is so large that some pieces are displayed on the fifth floor hallway leading to the Ansary Atrium and elsewhere in the Institute. Read an article (PDF) about the museum and the celebration of hearts with testimony from visitors.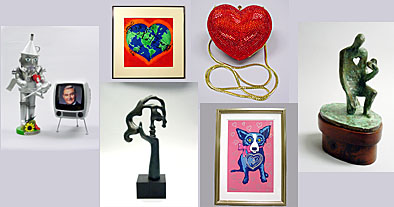 We invite you to browse through more than 30 representative pieces by opening the online gallery.

Support
Because of the generosity of many individuals like Wallace Wilson, Warner Roberts, and contributors to the art collection, Texas Heart Institute can further its goals of pioneering research and education for the prevention and treatment of heart disease. Learn more about how you can support us. Contact the THI Development Office at 832-355-3792 or by e-mail.